Four More Shots Please 1x10
Dancing on the Edge.
When your world spirals out of control, the only thing to do is to hang on as desperately as you can. And that's what Damini, Anjana, Siddhi and Umang need to do. Relationships and friendships are put to the test with decisions to be taken, fires to be put out and fall-outs to be dealt with. All isn't well. All might not end well.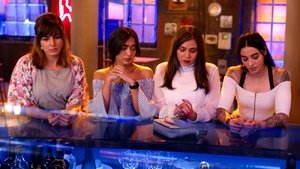 Jan 24, 2019
Links
Four More Shots Please season 1